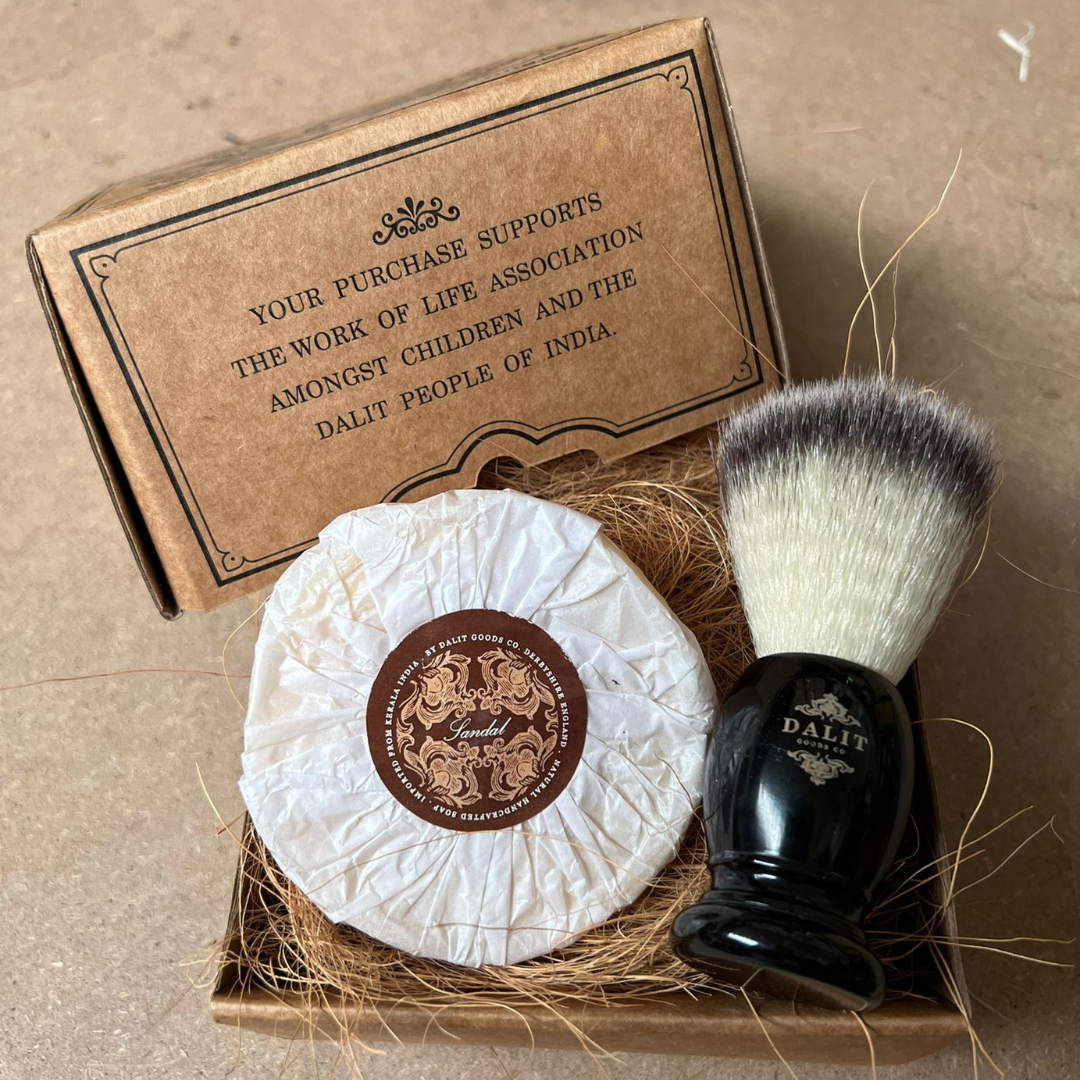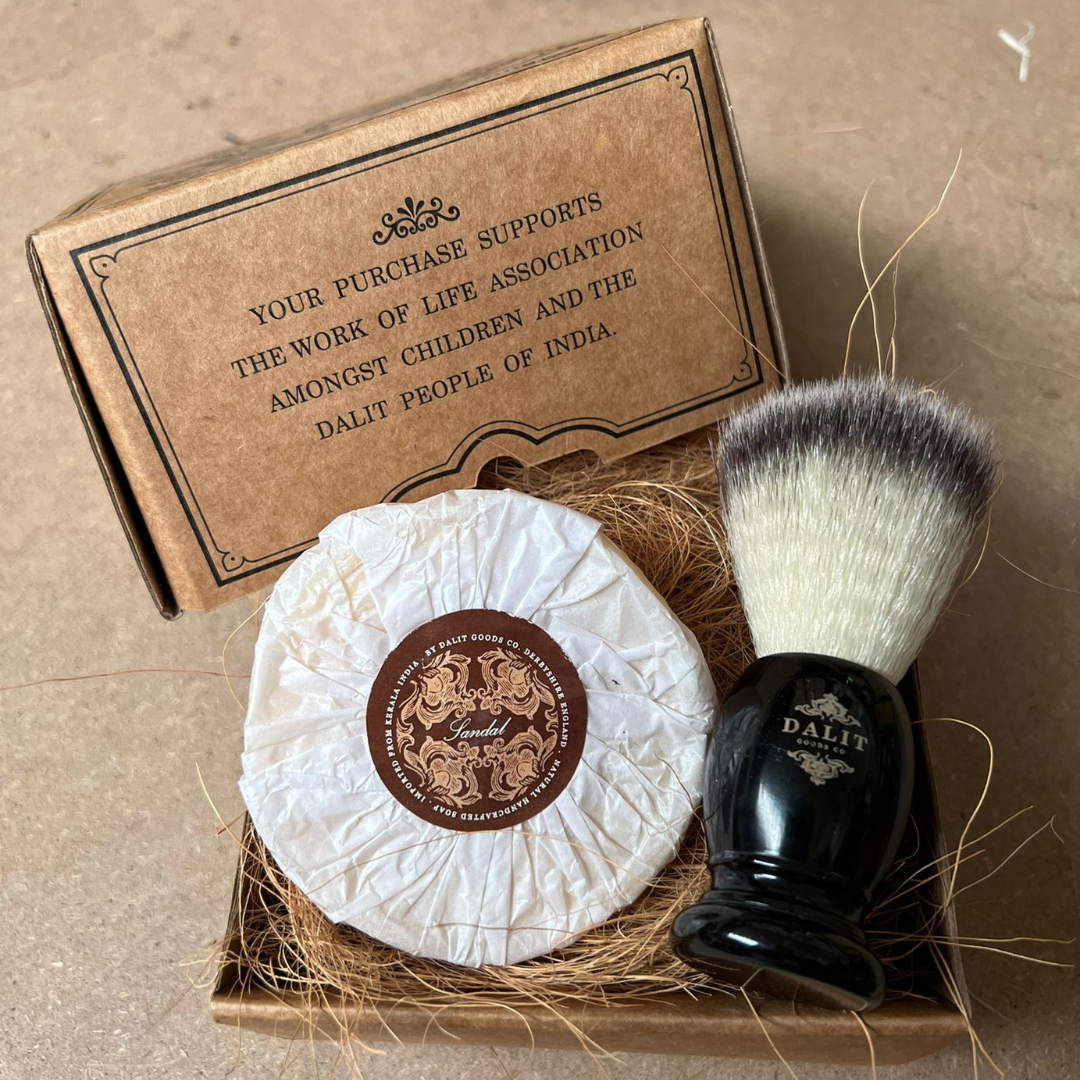 Men's Sandalwood Shaving Soap with Brush Set
£24.99
Description
Our men's shaving soap creates an extra creamy moisturising lather that is designed to replace standard shaving foams. Comes in a sandal scent.
Our range of beautiful soaps is handmade by an all-women enterprise in Kerala with a commitment to employing disadvantaged women. Using only 100% natural ingredients these coconut oil-based soaps produce a wonderfully creamy and moisturising lather being perfect for sensitive skin. In tests our soaps last as much as twice as long as conventional soaps providing excellent value. Of course, all our soaps are free from animal testing also vegan-friendly and palm oil free.
Our brush is made from synthetic fibers and is vegan-friendly, the handle is made of resin.
Soap Dimensions: L 8.5 cm x W 8.5 cm x H 3 cm
Brush size: H 10 cm
Box Dimensions: L 13 cm x W 13 cm x H 9 cm
The purchase of these soaps supports our work with street children and the Dalit people of India.